Welcome to a special place,
Toscan Homes
Toscan Homes was formed in 1991 has been exceeding customers expectations for over 27 Years, We pride ourselves in offering you open, honest communication throughout the building process and are happy to answer any questions that may arise.
Right from the start, when you come into our office looking to build a new home, renovate an existing home, or if you have another project in mind, we are happy to cater to your dreams and wishes. We start by getting those ideas down on paper with a rough sketch. A site visit of your land to survey the blocks contours and other aspect, on the other hand, if you don't have a block of land in mind, we will be happy to help you look for one.  Then it's on to preparing a working drawing with either our draftsman or your own designer. Each one of our houses is individually designed, taking into account the best aspect of the site, the budget and the customer's individual lifestyle needs and we work through this with you to create the home of your dreams.
Leaders in the industry Toscan Homes prides itself on quality workmanship and customer satisfaction. The team at Toscan Homes is focused on offering its customers the latest in concepts, innovations and contemporary designs. Toscan Homes is extremely proud of our workmanship, delivery and quality of our products. We use the best practices within our team, trades and suppliers to ensure that superior customer experience and satisfaction is achieved.
When you build with Toscan Homes, you enter a relationship that starts with your first planning ideas and develops through the building process and beyond. We include personal assistance with a selection of features and colour schemes to ensure your home is as individual as you are.  This has been displayed by winning the HIA Bunning's Customer Service Award.
Our pride, as well as the Customers satisfaction, is shown when the name Toscan Homes is mentioned in the re-sale.  This is due to our solid reputation for attention to detail.  "We believe owning a Toscan Home is an investment in your financial and personal well-being, it is an opportunity to create a special place where you feel safe, secure and self-expressed".
Toscan Homes are multi-award winning builders and have been building homes in the Coffs Harbour area for over 27 years.The team at Toscan Homes is very proud of the 50+ HIA industry awards we have won. These awards have been won over many categories from custom built homes, energy efficient homes and addition/renovations. We are also proud to be acknowledged as judges in non competing HIA awards.
We proudly use over 200 Suppliers and Subcontractors from the local area, all of which employ local people.  "We have always been strong believers in using local trades and suppliers as much as we can as we consider this to be important in the continual growth and development of the building industry on the Mid North Coast."
We have developed the ability to generate and maintain relationships with a wide range of people, from customers to suppliers and staff. It is these factors which have contributed to our ongoing success.  Homes also works closely with local Real Estate agencies and Developers in producing modern house and land packages in the area. 
THANKS FOR THE KIND WORDS
Thank you for your wonderful service

Dearest Todd, Rob, Louise and the rest of your wonderful staff & contractors. Thank you for your wonderful service. If anyone asked me for the best service and workmanship for a builder – I would not hesitate to say Toscan Homes. All the best for the future guys.
Todd & Rob are exceptional young men!

I cannot speak highly enough of Todd and Rob and the team at Toscan Homes. I live in Tamworth, three hours away. They renovated my apartment in Sawtell. Because I live three hours away, whenever I would drive to town the guys would pick me up and drive me around to choose things I'd sourced in magazines. They helped me source beautiful Italian door. Todd & Rob are exceptional young men. I'm forever grateful or their service. I would not hesitate recommending them. They even gave me flowers after the job was done!
The quality makes the difference.

We loved making all the little decisions that make our house a home and unique. We were able to inspect the progress of our home regularly and they were quite flexible in making any adaptions we made along the way. When you choose a custom builder you really are designing your home from the ground up and feel proud of every detail in your home.
Also the flowers were lovely.

Bill and I would like to thank you all for the job well done on our lovely new home. We were very pleased with the way it went. We appreciated you fitting in with us, not living in the area and doing our own plumbing. Many Thanks Again.
It was a pleasure to experience a team working to one goal – Client Satisfaction!

We would like to express our appreciation for the wonderful job you have carried out in the design and construction of our new home. From the initial design stages with help from Paul Rollason in tweaking the design so the plan functions in a livable way to the attention to detail and pride you both took in our home exceeded our expectations
The helpfulness and professionalism of your Office and Site teams is a credit to your business as it was a pleasure to experience a team working to one goal – Client Satisfaction. As you are aware this is our second Toscan home (the first under the direction of Grass) so the tradition continues.
We would highly recommend Toscan Homes to anyone wanting to achieve a high quality problem free building project.
THANKS FOR THE RECOGNITION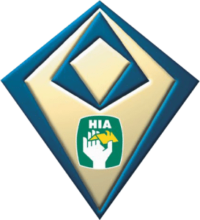 Winners
2016 HIA Northern NSW Housing & Kitchen & Bathroom Awards – Northern NSW Townhouse/Villa Development of the Year

2015 HIA Northern NSW Housing & Kitchen & Bathroom Awards – Northern NSW Custom Built Home $200,000 to $400,000

2013 HIA-Shriro Commercial Northern NSW Housing & Kitchen & Bathroom Awards Northern NSW Custom Built Home $200,000 to $400,000

2012 HIA Northern NSW Housing Awards – Northern NSW Custom Built Home $200,000 to $400,000

2011 HIA Northern NSW Housing Awards – Northern NSW Townhouse/ Villa Developments of the Year (2-10 Dwellings)

2007 HIA Bunnings Regional NSW Home Awards – North Coast Renovation & Addition Project of the Year

2007 HIA Bunnings Regional NSW Home Awards – North Coast Renovation & Addition Project over $600,000

2007 HIA Bunnings Regional NSW Home Awards – Regional NSW Customer Service Award

2003 NRMA Insurance HIA Housing Awards – NSW – Custom Built Homes under $300,000

2003 HIA North Coast Housing Awards – Custom Built Homes under $300,000

2003 NRMA Insurance HIA Housing Awards – NSW – Custom Built Homes under $700,000

2003 HIA North Coast Housing Awards – Energy Efficient Home of the Year

2001 NRMA Insurance HIA Housing Awards – NSW – Best Home North Coast Region

2001 NRMA Insurance HIA Housing Awards – NSW – Custom Built Home of the year

2001 NRMA Insurance HIA Housing Awards – NSW – Custom Built Homes under $750,000

2001 HIA North Coast Housing Awards – North Coast Custom Built Home of the Year

2001 HIA North Coast Housing Awards – North Coast Custom Built Homes over $5000,00

2001HIA North Coast Housing Awards – North Coast Energy Efficient Home of the Year

2001HIA North Coast Housing Awards – North Coast Most Innovative use of Steel

1998 HIA NSW Housing Awards – Best Home North Coast

1993 HIA Top Home Awards – Custom Built Homes under $150,000

1993HIA Top Home Awards – House & Land Package under $150,000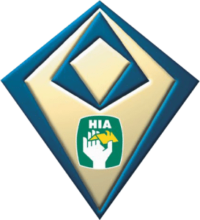 Finalists
2018 HIA Laminex Northern NSW Housing & Kitchen & Bathroom Awards – HIA Northern NSW Custom Built Home $1,000,001 to $2,500,000

2015 HIA Northern NSW Housing & Kitchen & Bathroom Awards – Professional Small Builder/Renovator

2015 HIA Northern NSW Housing & Kitchen & Bathroom Awards – Northern NSW Custom Built Home of the Year

2013 HIA-Shriro Commercial Northern NSW Housing & Kitchen & Bathroom Awards – Northern NSW Custom Built Home of the year

2013 HIA-Shriro Commercial Northern NSW Housing & Kitchen & Bathroom Awards – Northern NSW Custom Built Home up to $600,000

2011 HIA Northern NSW Housing Awards – Northern NSW Home of the Year

2011 HIA Northern NSW Housing Awards – Northern NSW Custom Built Home under $1 Million

2007 HIA CSR NSW Housing Awards – Customer Service Award

2003 HIA North Coast Housing Awards – Custom Build Homes over $500,000

2003 HIA North Coast Housing Awards – Energy Efficient Home of the Year

2003 HIA North Coast Housing Awards – Energy Efficient Home of the Year

2002 HIA Australia Housing Awards – HIA Australian Custom Built Home of the Year

2001 HIA North Coast Housing Awards – Custom Built Homes under $160,000

2001 HIA North Coast Housing Awards – Custom Built Homes under $250,000

2001 HIA North Coast Housing Awards – Custom Built Homes under $350,000

2001HIA North Coast Housing Awards – North Coast Spec Home of the Year

1998 HIA NSW Housing Awards – Best Home North Coast

1998 HIA NSW Housing Awards – Custom Built Homes under $200,000

1998 HIA NSW Housing Awards – Custom Built Homes under $270,000

1995 HIA Project Homes under $140,000

1994 HIA House & Land Package over $150,000

1993 HIA Alterations & Additions under $150,000